Aquaponic Potting Shed – November '09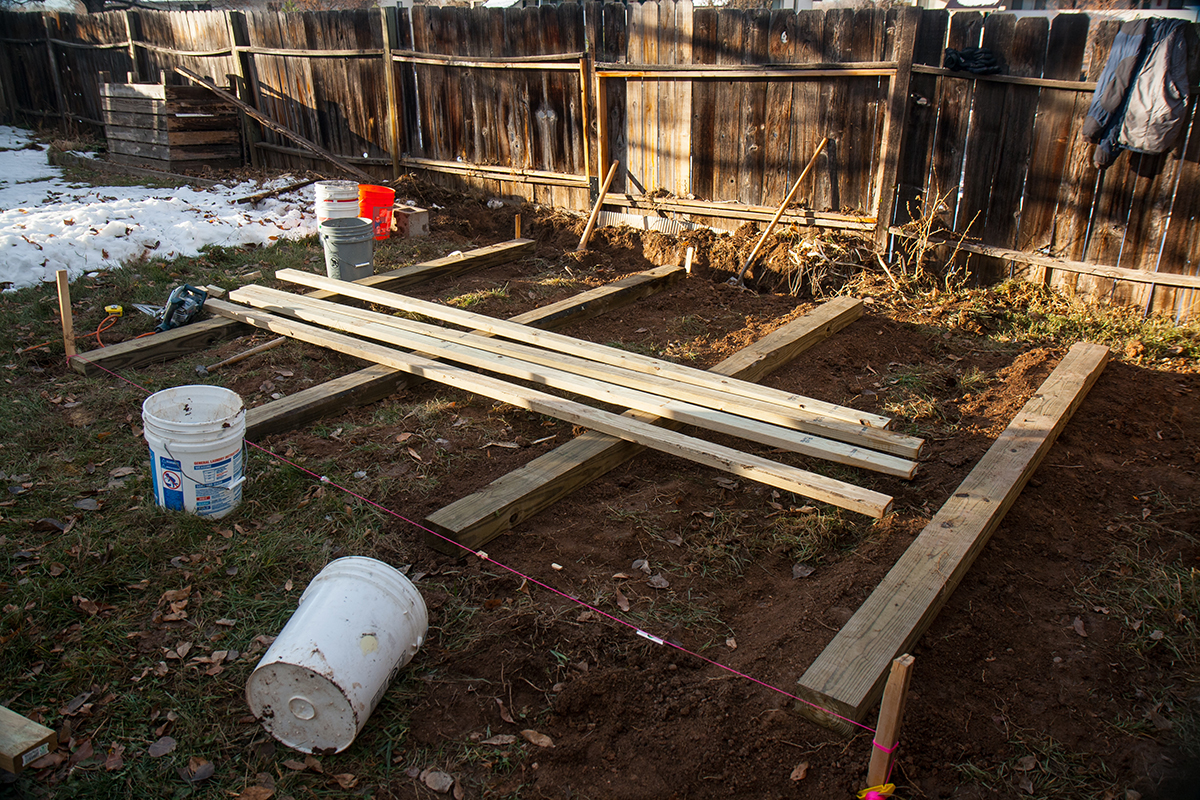 Starting Construction!

We started construction! See the planning phase here.
We started by laying out four 10′ pressure treated 4×6 sleepers and moving dirt around until they made a platform that was level and square.
Next pressure treated 2×4 floor joists, with a sister joist under the floor panel seam to make sure it has plenty of support and wont split out and sag. The floor panels are pressure treated 3/4 ply.
Next I framed and stood up the walls. The bottom sillplate is still pressure treated, everything up from there is just standard framing lumber. I got a couple of the wall sheathing panels to get some structural rigidity while I framed the roof.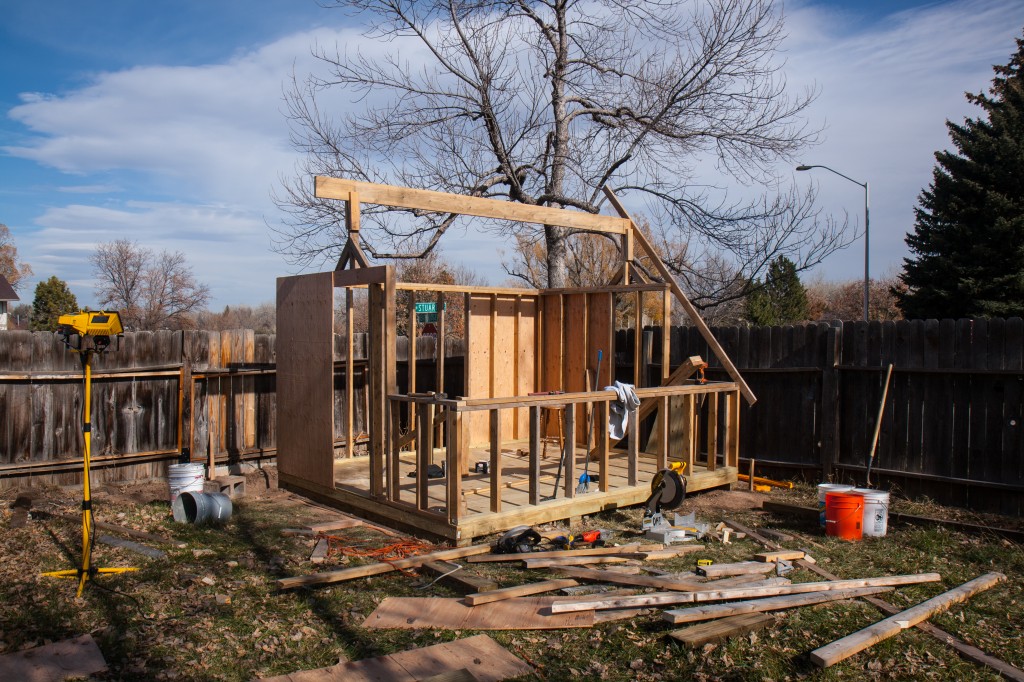 Ridgepole is up, ready for rafters.
Roofing and most of the sheathing are on, but the winter is setting in in earnest, and its starting to slow things down a lot.